Now that the calendar has turned over to a new year, it's time to start thinking about how we can refresh our homes and incorporate the latest trends for 2015.
Two of my favourite trends, as showcased by House and Home magazine (Jan 2015), are Modern Farmhouse and British Eclectic.  I think both looks are easily translated into homes here in Calgary.
Modern Farmhouse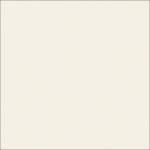 This look is updated by using a more neutral palette and spare architectural details.  Continuing with one of the trends from last year is the ample use of rustic wood.  Now, you don't need to cover your walls in barn board but instead try incorporating a few pieces of furniture that show a bit of wear and age.
A great hue for the walls is Artisan White (CA013 – Cloverdale Paint) that lets the spare design breathe and showcases the lovely patina of the well-loved furniture.
A trend in the fashion world that works with this look is the resurgence of gingham.  I'm not talking about your great granny's apron with rick rack trim but a fresh take on the pattern using a neutral colour, like a light grey.   This could be used on pillows, a café curtain or if you're willing to commit, recover a chair or sofa in this pattern.

British Eclectic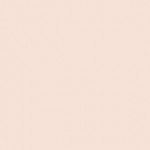 By taking a traditional look and adding a bit of whimsy you can arrive at this trend.  Faded pink is a soft colour for the walls and you can try Pink Ground (202 – Farrow & Ball).  The addition of the muddy tone keeps the colour from being too saccharine and sweet.  If you don't want to paint the walls pink, you can always incorporate this colour in your accessories or bravely update a piece of furniture in this hue.
Botanical prints are also an easy way to get this look.  I love the choices from Restoration Hardware like these framed specimens from the 19th century.
Finally, pull those old books off your shelves and show off their beautiful, faded covers and yellowed pages.  You can create a small stack of books to use as a base to display a pretty Wedgwood teacup and saucer.