Welcome to Our Showroom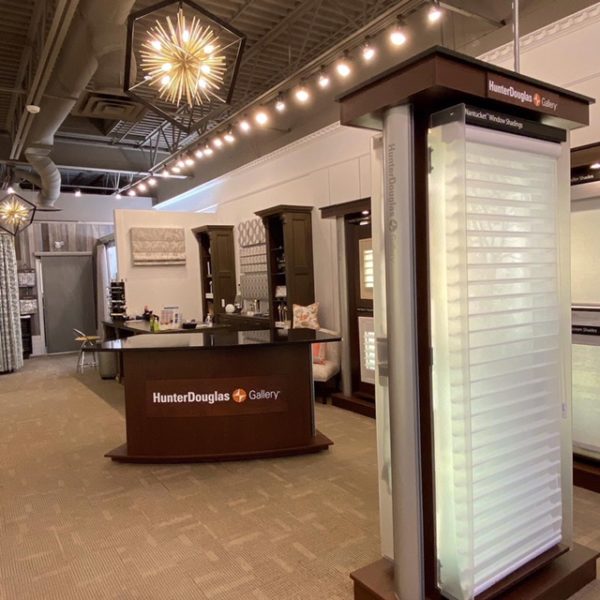 We offer a full range of custom Drapery, Blinds and Upholstery services to give your home that finishing touch.
Customer service is our first priority. Our dedicated staff is here to give you individual attention and superior care. We will guide you through each step to achieve professional results, transforming your ideas into reality. Our interior decorating services are as unique as each client.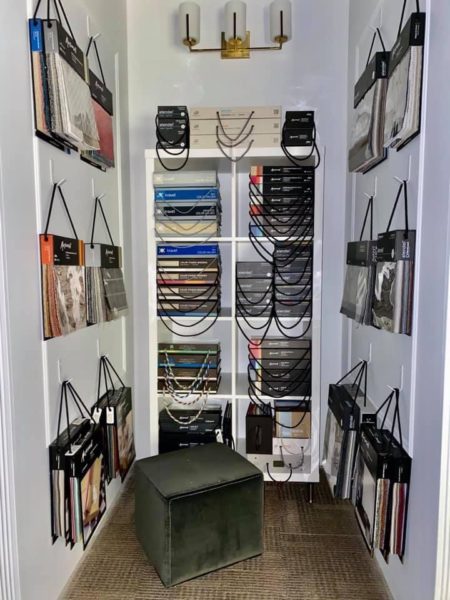 If you like to decorate, and already feel comfortable with the process, we can help you research fabric and style ideas in our store. We have a wide range of fabric libraries and stunning displays to inspire and stimulate your creativity. When you come, be sure to bring your colour swatches, including paint chips, flooring samples, and any other fabrics in the room. Bring along your measurements too. A picture of the room or window you are addressing is always a helpful tool.
In addition to assisting you in our Willow Park Village store, we also offer in home design consultations. The simplest and most effective way to achieve the right look on your window or in your room is to have one of our consultants visit your home. With our vast knowledge of draperies, upholstery, colours and textures, we can envision a room as the final product, achieving the look you want. We can help with any step of the process, from answering just a few questions in the design stage, to putting the whole look together and coming up with a plan to execute the design. Each of our clients have their unique ideas and individual needs. We will work with you to realize your vision in every detail.
Client Testimonials
"As a returning customer, I am again so impressed with the entire Creative Interiors crew, process, and end result. Customer service and quality in the days of old are alive and well within this company. Over the years, I have recommended them to family, friends, and colleagues and I will continue to do so. Thank you everyone at Creative Interiors for again another wonderful experience."
---
Bobbie-Jo B
Client Testimonials
"I want to thank you for the tremendous help I received when selecting new draperies and for the courteous service given by the installer who hung our selection. I look forward to working with Creative Interiors in future needs. I was very impressed with our new draperies!"
---
Darlene F., Calgary
Client Testimonials
"Thanks for your great service as usual – I remember Roy working all day when we moved into our current house, then we three had supper together and Roy kept working 'til the whole house was finished!!! That's why I love to use you people – cannot beat your service!"
---
Susan D.
Client Testimonials
"Many thanks to everyone at Creative Interiors who have been an absolute pleasure to work with from choosing our blinds with Janet and Tammy to the installation by Ryan and Dwayne. Creative Interiors has been such a refreshing company to do business with and we plan to do so again in the future!"
---
Brenda and John D.
Creative Interiors continues to serve Calgary and the area for 3 generations with exceptional decorating services, to assist our clients in creating an affordable, comfortable, and stylish home that is distinctly their own. We are your premier Hunter Douglas window covering store and we are happy to help you find the best blinds, shades, shutters, and sheers for your home as well as bedding and upholstery. As a professional team, Creative Interiors will see the project all the way from imagination to installation. We are located in Calgary, AB and are happy to serve the surrounding area including Okotoks, Spring Bank, Heritage Point, Lake Bona Vista, Wood Vine, Canyon Meadows, Alberta.