The Creative Interiors Story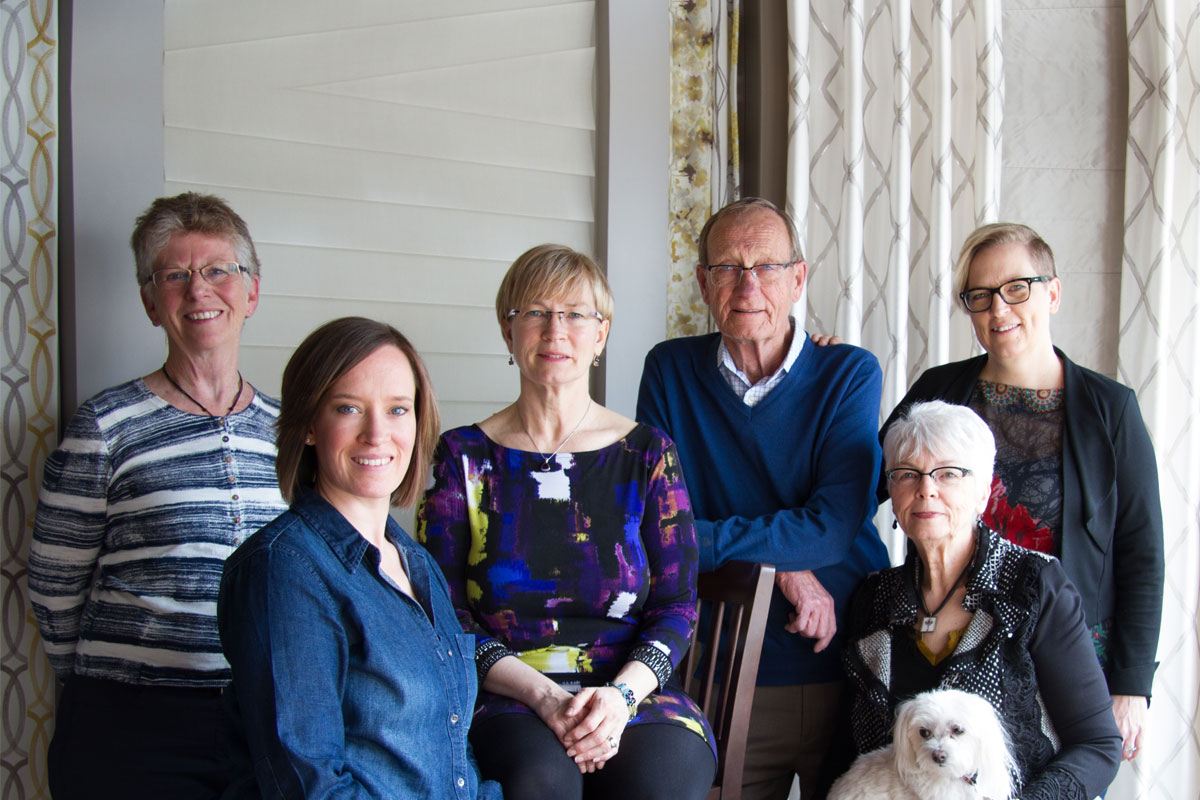 At Creative Interiors, the staff clearly have talent in their genes. When you come into the store in Willow Park Village just off Macleod Trail, you might meet Roy & Shirley Cook. In 1977, they started working with drapery, upholstery, bedding and blinds. That began their love for decorating homes. In 1985 they founded Creative Interiors Ltd. The store has grown to include three generations. Daughters Janet and Tammy and granddaughter Sara and all play a vital role in the company.
Creative Interiors specializes in custom blinds, drapery and upholstery, offering the latest styles and trends with experienced staff to assist with your project from selection to completion.
Client Testimonials
"As a returning customer, I am again so impressed with the entire Creative Interiors crew, process, and end result. Customer service and quality in the days of old are alive and well within this company. Over the years, I have recommended them to family, friends, and colleagues and I will continue to do so. Thank you everyone at Creative Interiors for again another wonderful experience."
---
Bobbie-Jo B
Client Testimonials
"I want to thank you for the tremendous help I received when selecting new draperies and for the courteous service given by the installer who hung our selection. I look forward to working with Creative Interiors in future needs. I was very impressed with our new draperies!"
---
Darlene F., Calgary
Client Testimonials
"Thanks for your great service as usual – I remember Roy working all day when we moved into our current house, then we three had supper together and Roy kept working 'til the whole house was finished!!! That's why I love to use you people – cannot beat your service!"
---
Susan D.
Client Testimonials
"Many thanks to everyone at Creative Interiors who have been an absolute pleasure to work with from choosing our blinds with Janet and Tammy to the installation by Ryan and Dwayne. Creative Interiors has been such a refreshing company to do business with and we plan to do so again in the future!"
---
Brenda and John D.
Creative Interiors continues to serve Calgary and the area for 3 generations with exceptional decorating services, to assist our clients in creating an affordable, comfortable, and stylish home that is distinctly their own. We are your premier Hunter Douglas window covering store and we are happy to help you find the best blinds, shades, shutters, and sheers for your home as well as bedding and upholstery. As a professional team, Creative Interiors will see the project all the way from imagination to installation. We are located in Calgary, AB and also serve the surrounding areas.