Upholstery & Custom Furniture
To re-cover or not to re-cover?…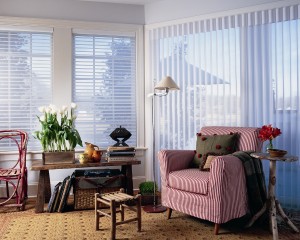 That is the question, and it should be given considerable thought. Upholstery can bring new life to a piece of furniture that has been in your family for generations. However, not all pieces will be appropriate for the re-upholstery process.
Here are some things to think about and factor in to this important decision:
Is there a good solid kiln dried frame to the piece – a commodity rare in new furniture?
Is the size just what is required for my room and scale?
Is the style still to my taste?
Is there sentimental value to this piece?
Is the cost comparative to new – if new is available to suit?
If you decide to re-cover your furniture you are opening the door to some exciting possibilities. If you decide to customize a piece, you are opening the door to endless potential which is even more exciting.
You can add color, texture and quality to suit your every need. Our staff is available to help you select just the right fabrics for you and ensure the utmost in quality and workmanship. Your satisfaction is is our guarantee.
Selecting your own personal furniture is one of lifes little pleasures. Enjoy the experience!