When speaking with someone that specializes in window treatments, you quickly understand that there are a lot of different terms used.  Some are interchangeable while others are not.  As styles and trends come into and out of fashion, so do the names used to describe them.  When thinking of adding further drama or decorative interest to your drapes or curtains, here are a few distinctions:
Valances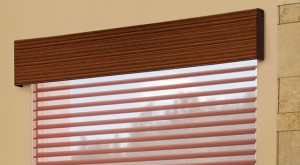 A horizontal decorative fabric treatment used at the top of draperies used to enhance the window treatment or hide the hardware.  The style of valance can be simple or elaborate.   A contemporary room might use a flat fabric while an ornate one may be more suited to a swag valance. 
Padded Valance
A stiff valance, usually fabric covered hardboard that is typically rectangular in shape that frames the window.  These may be upholstered or not and have several different names.  You may hear someone refer to them as a cornice or a box valance or even a Pelmet.  This term easily distinguishes it from some types of cornices that are made entirely of wood.
Lambrequin
This is similar to a padded valance but comes down further on either side of the window.  They often have a curvy or sculptural shape and sometimes these can be used as a stand-alone feature without the use of curtains or blinds beneath it. They have a tailored appearance and may even add an architectural element to a room depending on their size and shape. 
Regardless, of which term you use or which style you choose, these additions to your window treatment are great for incorporating colour and pattern to a space.  You can use the same fabric as the drapes or something in a complementary hue.  Adding decorative trim such as fringe, ribbon or nailheads will further enhance the look. 
If you're looking for a valance or any other window treatment, then come into Creative Interiors to discuss your decorative options.