You get the exciting news that you're expecting and for some, the first thought is "How will I decorate the nursery?"  You immediately start thinking about colours, patterns and fabric choices (perhaps before you even have a name picked out) but you should add a few things to that list when deciding on window treatments.
Function
You love being with your new baby, but would also love if they slept through the night and gave you a little parental time off.  Using blackout lining is a great way to achieve this.  7:30 instantly looks like 9:30 and everyone is ready for bed.  Layering your window treatment by hanging side panels or sheers in front of roller or roman shades is another option. Duette® Honeycomb Shades come in fully opaque fabrics as do several other Hunter Douglas products to control light.
Fabric
You may want to give your children everything under the sun but do they really need dupioni silk drapes in their room?  Sticky fingers and spit-up will inevitably land on the most expensive item in the room so you may consider a more family-friendly option for their early years.
Linen and cotton canvas are great choices that hang well and can easily be spot-cleaned.
Colours and Patterns
Those fluffy bunnies or yellow duckies may seem like a great idea for a newborn but your toddler may start exerting their personality sooner than you think.  Picking a fabric with a more neutral colour or pattern will help ensure that the window treatment will continue to work in the space as the crib is swapped out for a bed.
Some great youthful options are stripes, polka dots and chevrons.  A solid colour is also an easy way to add personality without limiting future design options.  A sunny yellow works throughout the progression of a child's superhero fantasies as they switch from Superman, to Batman to Spiderman depending on which movie is currently in theatres.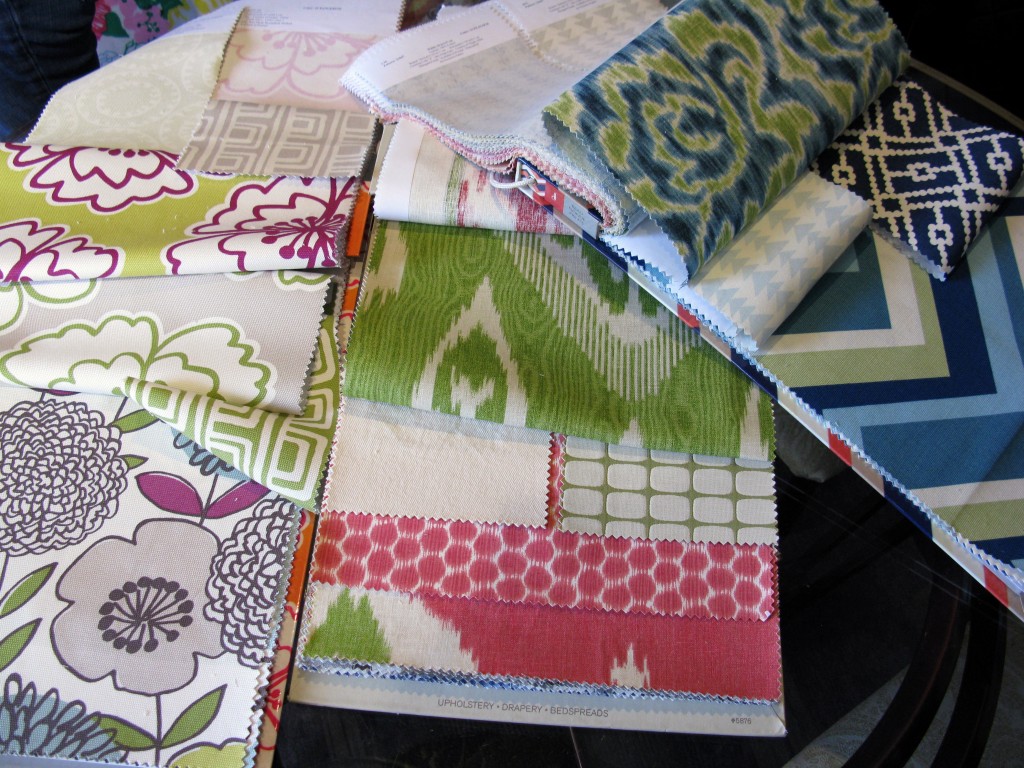 Fabrics shown include patterns from Kravet Collections (Echo Design/Seychelles), and Duralee Prints (Tannen Hill Collection and Beau Monde Collection), which are all available at Creative Interiors.
Safety
Now on to a more serious point as safety is certainly a big concern when considering window treatments in children's rooms.
Cords can be a strangulation risk but many new blinds offer breakaway cords, which actually break when pulled too hard.  Additionally, almost all Hunter Douglas window treatments can be equipped with cordless operating systems.  The LiteRise® cordless operating system just requires your fingers to easily raise or lower the shade.  As well, they offer a spring-like clutch lifting system that features a decorative pull in place of a traditional cord.  The UltraGlide® lift system features a retractable pull-cord that maintains a constant length and can't be reached by little ones.